How To Wear A Fanny Pack?
Fanny Packs Have A New Place In Fashion History And There'S More Ways To Wear Them Than "90s Tourist Mom." Go Traditional By Clipping The Belt Around Your Waist To Wear At Your Hip, Great For Quick Access To Necessities At Festivals Or On Day Trips.
Wear Your Fanny Pack As A Trendy Crossbody Sling Bag, Looping The Belt Over One Shoulder And Around Your Opposite Side. It Sits Higher Than A Traditional Crossbody. Keep The Pouch To Your Front For Quick Item Access Or Behind To Keep It Out Of Your Way.
Include Fanny Packs In Your Layering. Use It As A Belt To Cinch Your Outer Layer Or Tuck It Under A Jacket For An Out-Of-The-Way Carrying Spot.
What To Put In Fanny Pack?
Fanny Packs Are Small, Which Makes Them The Place To Store Essentials. Whether You'Re Wearing Your Bag As A Sling And Want To Avoid Pulling On Your Shoulder, Or Need To Keep The Pouch From Sagging, Lightweight Is The Way To Go With A Fanny Pack.
When Packing, Pick What You'Ll Want On Hand In A Snap. If You Have Pockets, Those Might House Your Keys And Phone, But What Of The Rest Of What Your Stuff? Hikers Might Store Snacks, Trail Maps, Or A Utility Knife In Their Bag. At A Festival, Stash Your First Aid Kit, Sunscreen, And Camera. For Daily Errands, Hand Sanitizer, Money, And Keys Are The Way To Go.
Various Waist Bags.
Waist Pack For Running
This Waist Pack For Running Are Reatil. We Can Accept 100 Pieces With Screen Printing Customized Logo . Size :45x11 Cm Weight :0.09g Waist Pack For Running Made Of Ripstop Fabric.Waist Pack For Running Is Roomy Enough For My Belongings.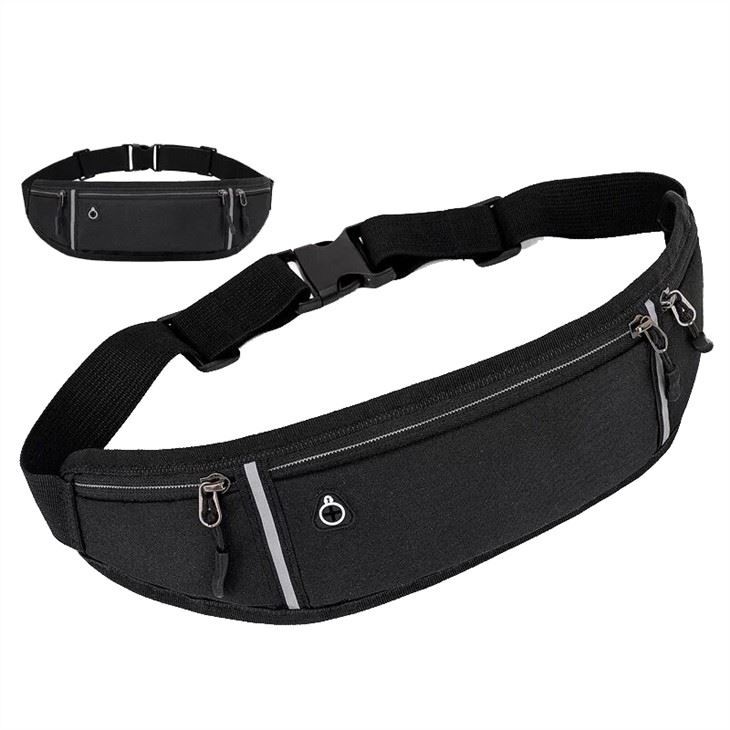 Corduroy Fanny Pack
The Corduroy Fanny Pack Colors May Vary Slightly Based On Manufacturer Dye Process And Availability In Fabric. We Know This Corduroy Fanny Pack Is Exactly What You Need.
Casual Belt Bag
The Fanny Pack Size Is About 14.3"X 5.9" X 3.5" With 4(Four) Zippered Pockets Perfect For Most People Who Want To Be Hands Free To Carry The Most Needed Items,Include All Size Of Phone, Passport, And Other Small Items.Perfect For Various Activities.
Fanny Pack For Men
The Fanny Packs Size Is About 12.2"X 4.5" X 3.2" With 3(Three) Zippered Pockets Perfect For Most People Who Want To Be Hands Free To Carry The Most Needed Items,Include Phone(Up To 6.3"), Passport, Keys, Id And Other Small Items.
Please Feel free to give your inquiry in the form below.
We will reply you in 24 hours.